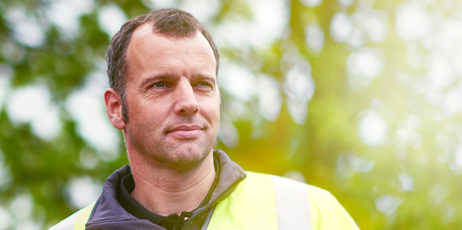 Andy Scott
Roadside Technician
Road Operations
I'd spent 20 years working as technician in a car dealership and wanted a change of direction. There are a lot of benefits. This role is about as close to being self-employed as you can get without the worry of running a business. The AA equips us really well: iPhones, tablets and cutting-edge Bosch diagnostic kit are the norm. And you get ongoing training – courses and on-the-job – to help you move your career on.
Obviously your technical skills are easily transferred in this role, but it really helps if you get a real kick out of helping people, as I do. Recently, I was called out to help a family that were stuck on their way to a holiday that they'd spent two years saving for. I got a massive buzz when I could tell them I'd found the fault and the holiday wasn't ruined after all!
This role is so diverse. Literally everyday is different. Whether it's just changing a bulb or offering a shoulder to cry on in a moment of crisis you really have to be Ready for anything.