Contact Centre Apprenticeships
Contact Centre Apprenticeship

Level 2 Customer Service Practitioner
13-15 months
With exposure to the various day-to-day activities of contact centres, you'll interact with a range of different departments, customers and colleagues. As well as building your confidence and communication skills, you'll gain in-depth knowledge of who our different customers are and learn to recognise their individual needs.
It all starts with an extensive induction to get you ready to help our customers. You'll also have access to an online portal with resources and activities to support your development, and a personal apprenticeship tutor who'll guide you through your course.
As well as gaining an apprenticeship qualification you may have the opportunity to join the AA in a permanent role, and the option to go on to the Level 3 Customer Service Specialist programme.
---
Bethany Geddes is completing her Level 2 Customer Service Practitioner apprenticeship and works in the Emergency Breakdown team on our Oldbury site. She's also the 2018 Winner of the West Midlands Intermediate Apprentice of the Year and was highly commended at the National Apprenticeship Awards for the same category.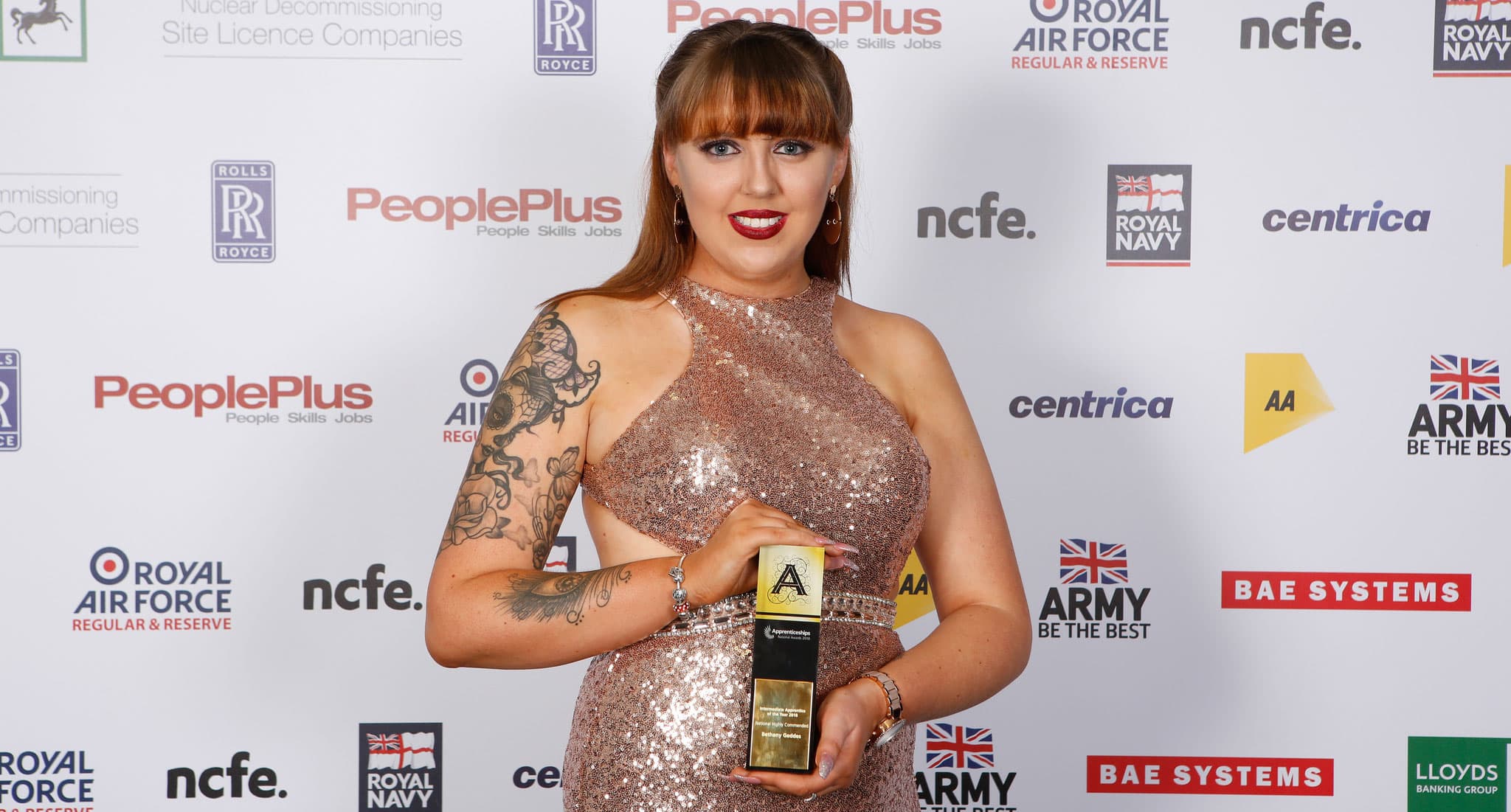 "I took on the apprenticeship because I'm very outgoing and love talking to new people, and it was a few months in when I looked around and realised this was the place for me. This was where I wanted to build a career, and where I wanted to stay.
My whole apprenticeship has been amazing, and I wouldn't trade it for the world. Someone emailed my line manager saying I was an asset to the business, and that stays with you. It makes you feel so confident that you can handle the next complaint, or whatever you'll have to deal with. Some of the people here aren't just colleagues now – they'll be friends for life." 
Bethany Geddes