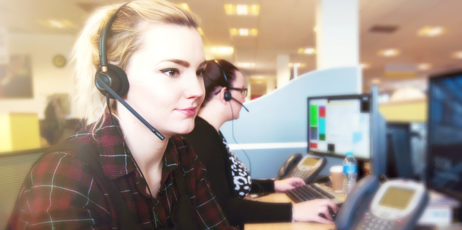 Charlotte Young
Customer Advisor
Oldbury Contact Centre
I've worked in all kinds of roles before the AA, in entertainment, education, rehabilitation, retail and hospitality. I came to the AA because I knew it was a reputable company offering great opportunities to progress.
I was proved right, as the six-week induction was fantastic. We were introduced to the company without feeling bombarded, and trainers and managers were extremely supportive.
You'll hear it said a lot, I expect: it's challenging here, but in a good way. Every customer is a new case 'to solve', so you need to think like a detective. For example, say a member has had dual breakdown cover for years on end and is due a refund, but I don't have all the info required to hand. I stay calm, listen to the customer and persist until the job is taken care of.
Sometimes I even receive calls that literally have nothing to do with the AA as a company, but I always make a plan to help. I'm Ready for anything. Nothing surprises me any more!